Christmas at the Beňušs' family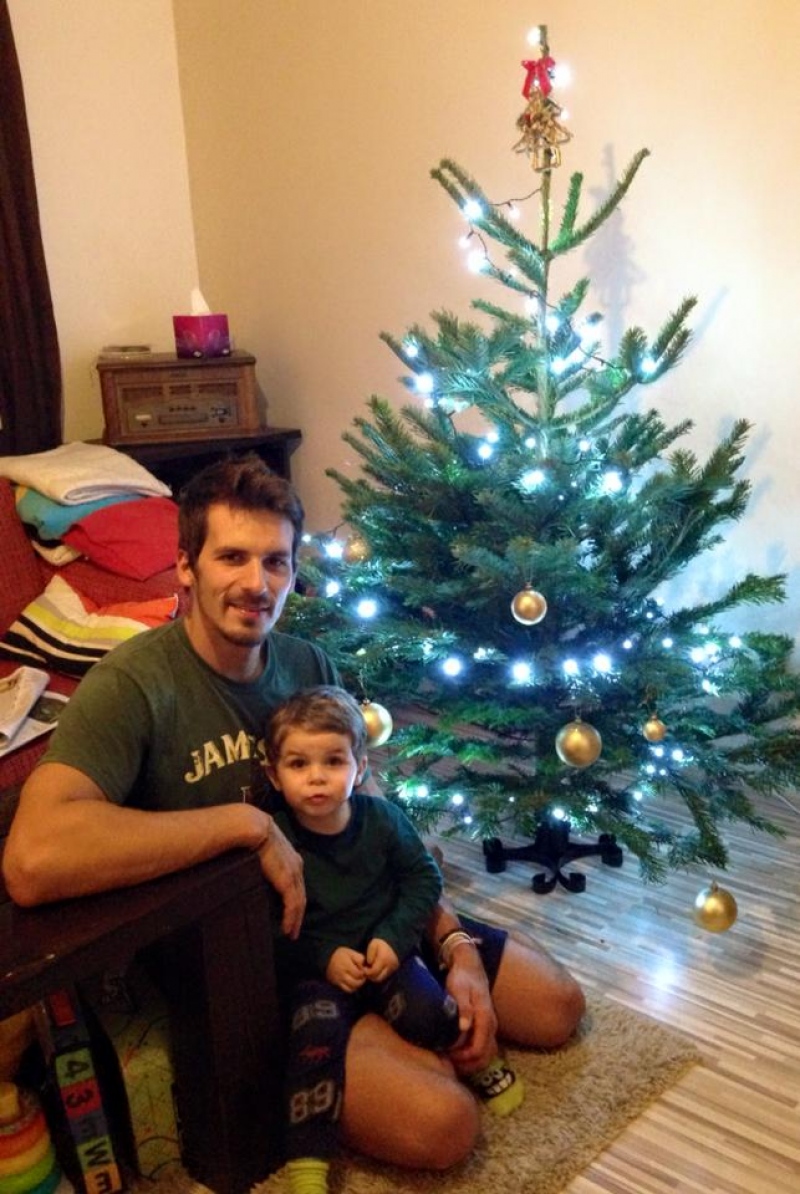 The most beautiful holidays of the year are approaching. Everyone gets to rest, mostly with their most beloved ones. It will not be any different for silver olympic medalist from Rio 2016, Matej Beňuš. "We spend Christmas at parents' place, almost whole family, it's a tradition. We always have a nice time together. Now it is a bit different atmosphere, since there will be three little kids, my two included. So we will make Christmas mostly for them," says 30-years old Matej.
While most people are now focusing on the last Christmas preparations, Matej spends his time differently "This pre-Christmas time is livened up for us by moving into a new house," he says.
What cannot be missing on Beňuš's Christmas Eve table? "Carp  can't be missing, though we tried fish fillets, too. We have different soup every year, sometimes we have two different soups. From time to time we have buns with poppy seeds, and we have a plate for potential guest. We have several traditions, too," Matej continues his talking about Christmas.
He adds some details about the Christmas Eve. "On the day of Christmas Eve, we tidy up a bit and prepare the food. A tradition is to do some sport together. After we return home, we sit around thee Christmas Eve table." And who decorates the tree? "The one who has the time and wants to. This year it will be the kids propably, because they are very happy about it."
Top sportsman cannot neglect trainings, not even during the calm time of the year. "During the holidays I have training as normally, and at the end of next week I go for a cross-country ski training camp i Skalka," Matej revealed.
This is how Matej's kids were helping with this year's Christmas preparations:
And this is how Christmas looked last year for the Beňušs: