Fight for a medal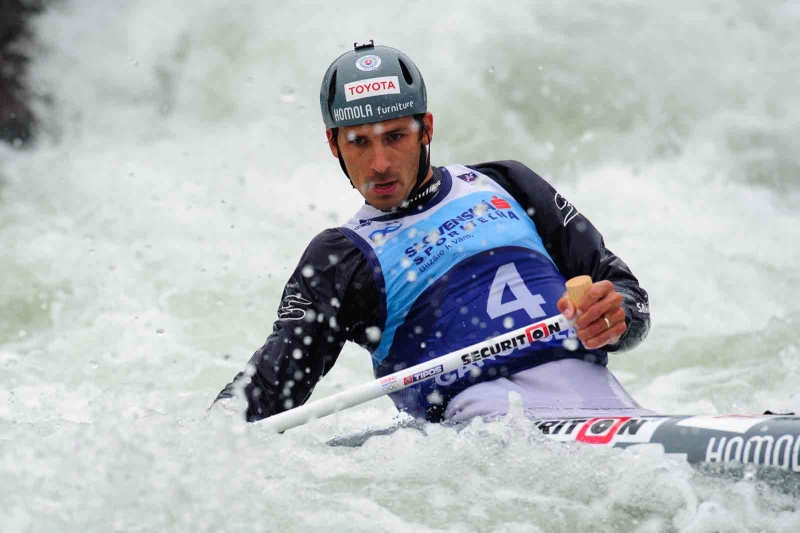 Rainy and cold forenoon on Friday welcomed the slalom competitors in whitewater slalom Ondrej Cibák in Liptovský Mikuláš. The first day of competition began with qualification men C1. Among the favorites, which forwarded in final and who will not have to fight in the second round of semifinals, ranked without hesitation also Matej Beňuš. With a time of 98.37 s conquered 5.th place (+2.87).
,,It was such an average qualifying ride, I went on more or less sure, but I'm happy because I did not spoil anything and I realized the missio to get in the final," he said just after the qualification, which he mastered clean without penalty seconds. ,,I was only surprised just how cold the water is, by the middle I had quite a hard forearm on the right hand, it was awkward," stated Matej.
,,We don´t care if it rains or the sun shines on the water, but the fact that I have recently trained mainly in Rio, where is warm water and here it is cold, so I had to fight with it a bit." Matej already in preparation for the race indicated that his boat and paddle take receive on the channel. ,,Water is even less than during the week, when we trained, i already noticed that at the start. Verily I banged ship," smiled the slalom competitor.
And even that he came for the European Championship mainly to train, to win a medal it would be another major achievement in his career. The new European Champion in the category singlcanoe representative will be known on Saturday morning. Afternoon will Matej Beňuš together with Michal Martikán and Alexander Slafkovský even compete against rivals in the men's category C1 patrols.