Heading to Australia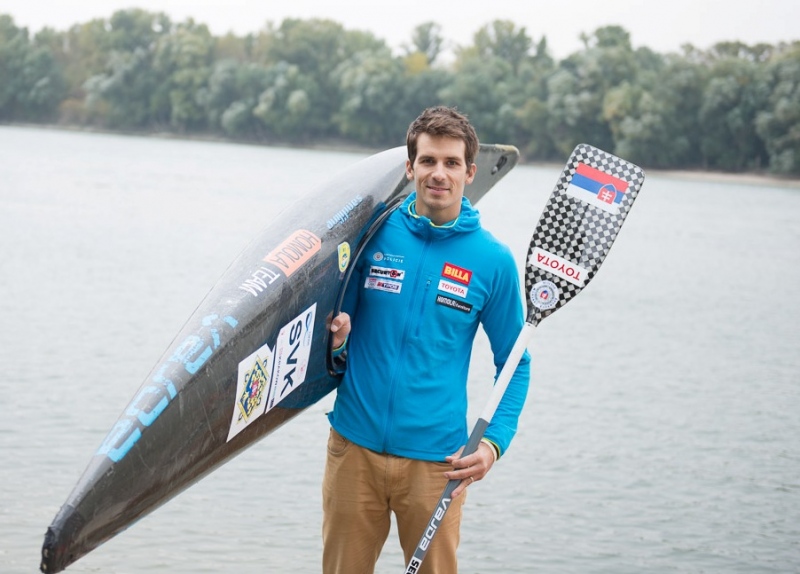 Over two months in New Zealand and Australia. That`s an upcoming program for the canoe slalom paddler, Olympic silver medalist from Rio de Janeiro 2016, Matej Beňuš. At the end of January he is also going to defend his title of Oceania from last season, where he has started the most successful season of his career. 
Matej is departing on Monday, January 16. He is planning to spend his first two weeks in New Zealand and rest of the spring training camp will spend in Australia at the Olympic Whitewater Stadium in Penrith. ,,I am going to NZ alone and will meet Škantár cousins in Australia altogether with our coach at the beginning of February," said Matej Beňuš who is going to train for the first time with a new coach, Pavel Ostrovský. He became his new coach after Juraj Minčík termination. ,,Although he is our new head coach now, we have known each other well because he has been with our team for a long time but in a different position. For example last year in Australia he spent time with us training on water," explains Beňuš.
Matej Beňušs` plans are not only to train but he is also heading to Canoe Slalom Oceania Championships. Last year the competition was held in Australia, this year they moved to New Zealand. "I'm expecting to defend my title of Oceania at the end of January and I hope to be successful in it," said determinedly. Even the New Zealand`s whitewater park is new, for Beňuš it is not unknown. At the end of 2016 he was among the lucky ones who tried it for the first time during the exhibition. "We used to train in Australia for many years but I really enjoyed it in New Zealand. It will be a kind of change of environment for us," explains the successful Slovak representative in category C1 his reasons of choosing two different places during one training camp.
For many years are canoe slalom paddlers used to travel to Australia for its great weather conditions this time of the year. The training camp is divided into three parts. Besides paddling on water and trying new boats, there will be a time for Beňuš to have running trainings and visiting a gym. ,,My boats are already there. One was sent to New Zealand and another one to Australia in containers. I am taking my close family with me. By having two young children traveling with me, it will be definitely easier to travel without boats," added Slovak canoe paddler, who will come back home in March.