Hot training in Rio!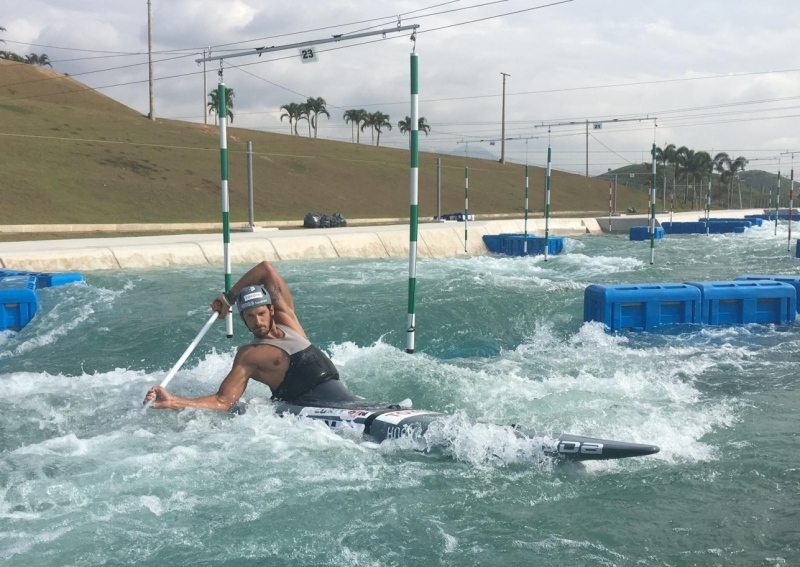 Matej Beňuš takes the preparation for the Olympics in Rio extremely seriously. Since the beginning of the year he regularly travels directly to Brazil to be best acquainted with the local conditions. ,,The good thing is that I am already nominated for the Olympics, so I can completely use all official training directly on the Olympic channel," says Matej.
,,It is a modern facility, neither easy nor heavy. I compared this channel with channels from previous Olympics and it is indeed easier, but challenging. Most importantly, there is a significant slope and cant," he describes the conditions on the water. He always spends about two weeks in Rio, but it's definitely not the vacation or recreation. ,,We have about eleven to twelve training sessions on the water, almost every day running, plus gym."
The heatwave also gives him a hard time. ,,It's often exhausting. Most like to rest in bed with the air conditioning. I sleep or watch a movie." Chaotic Rio gets slowly under his skin. He enjoyed the view from famous Christ the Redeemer statue on Corcovado hill. ,,We were also on the Copa Cabana, it's a nice beach, big, but I like Australian beaches more," adds Matej.
He can not speak about the Olympic atmosphere in the streets yet. ,,People would prefer to have better health and education," says Matej. The city is certainly not considered as safe. ,,We train on our own, so we hope that we will not get hurt. Must be worn old things," says Matej.