Relax and Hard Work before Rio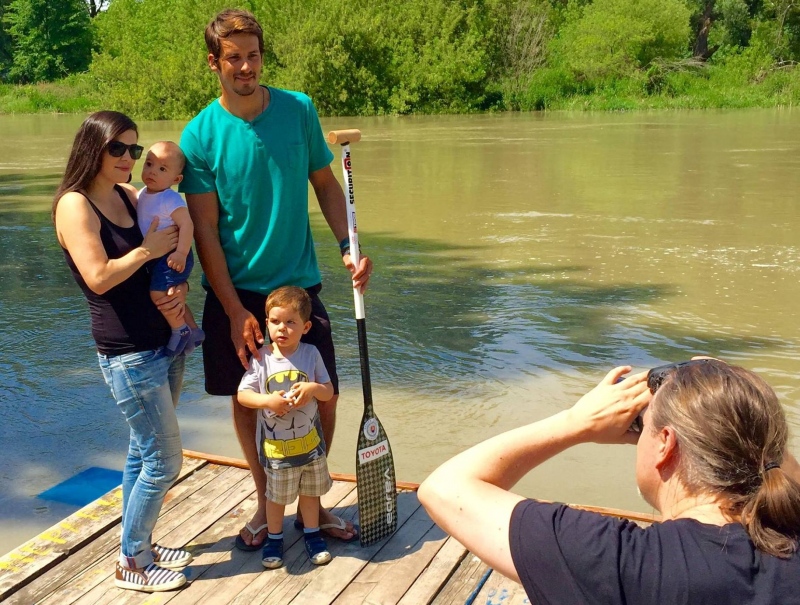 Matej Beňuš utilized the last training camp in Rio before the Olympics to the fullest potential. He already knows the channel very well and therefore believes that he is prepared for the race. ,,It has been a long preparation, with lots of travel and training. I am glad that the peak of the season is finally near," said Matej after his arriving back in Bratislava.
However, until he travels to Rio for the Olympic Games, he will definitely not procrastinate. In the mornings, Matej trains mostly on the whitewater in Čunovo. He also works on his new boat and all his free time he spends with his family. With his wife Ivana, they are planning to leave Bratislava for two days and relax a little bit until Matej travels to Rio again. ,,Maybe we will visit the ZOO and have a family dinner with our parents," smiles Ivana.
During the upcoming days, Matej will also have "representative" duties. On July 23rd he will, together with the whole Slovak Olympic Team, meet the Slovak President Andrej Kiska to get sworn in to be part of the Olympic Rio Team. ,,Later that afternoon we will give autographs to those who are interested on the Magio beach by the Danube river and I will be excited to see you all there," Matej said.