Unfortunate ,,eskimo"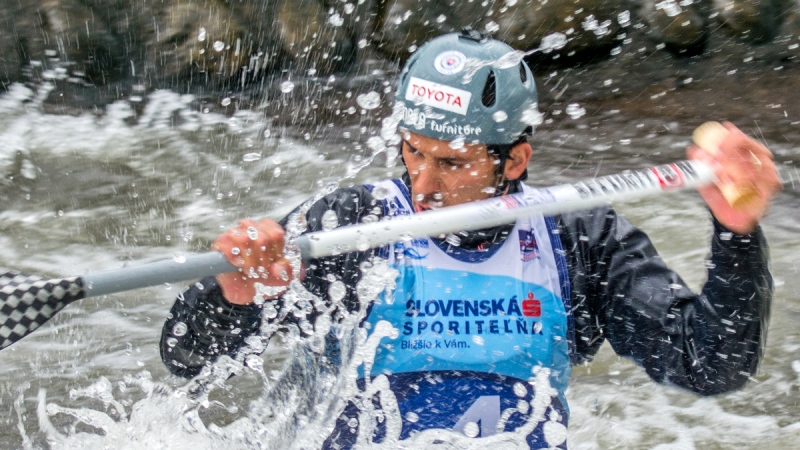 Already the European Championship semi-final was marked by a number of penalty seconds that worsened the performance singlcanoe representatives. But Matej Beňuš finished it with luck. Pitch eventually found him in the final. First in form of two-second time penalty for the touch of the sixth gate.
Nevertheless everything seemed to indicate that in the finish will he still come with a chance to get a podium. But after the twenty-second gate Matej bathed in river. He finished on 5.th place with a time of 111.56 (+11.69).
,,I broke finish, although I felt the track very well. Although I have tapped goal, I still think, that this was faster race than my qualifying. Unfortunately, it does happen. Apparently I had wrong ramp, " returned to the ,,eskimo" Bratislavan. ,,The channel is outdated, in the finish awaits us shallow water and difficult combination of gates," smiled Matej sad.
He conceals disappointment that he could not defend last year´s bronze medal from the European Championship. ,,I wanted to show all my best, and I performed it almost, just like it failed. However, I am still waiting for patrols, so I have to concentrate," concluded the final slalom Matej.
Photo: Ľuboš Houška - SPR media