French whitewater challenges Matej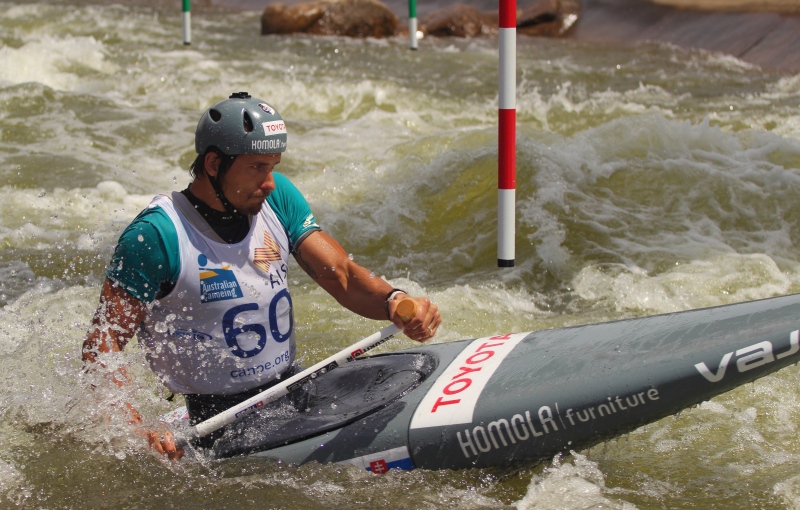 Matej Beňuš mastered the qualifications at he third World Cup race in Pau, France and made it to the semifinals from the second place with a time of 105,7 seconds (+0,08) and zero penalties. His semifinal run was perfect and he proceeded to the final from the first place with a a time of 98,26 seconds and zero penalties. However, the final run wasn't quite as successful for Matej Beňuš as the previous ones. 
During his final run, after a touch at the gate number 11th, he acquired additional penalties and finished in 8th place with the time of 110,48 s (+10,05). However, the most important race will be in Rio at the Olympic Games and Matej will do his best there. After a short break in Bratislava with his family, he will travel again to train in Brazil.