30 favourite things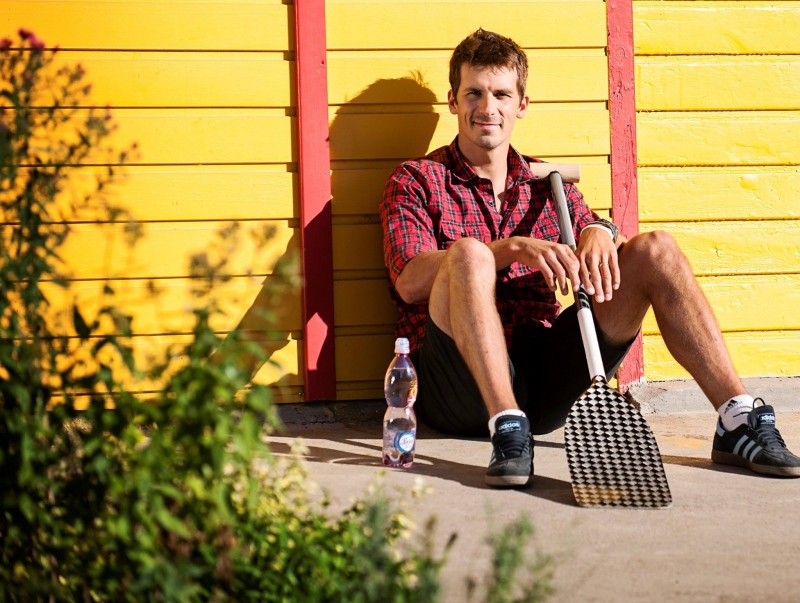 This year, November 2nd was unique for the silver olympic medailist Matej Beňuš. He blew off 30 candles on his birthday cake. And here we have exactly thirthy things he likes - expect for canoe slalom.
Family – Ivka, Simonko, Tobi: It might sound like a cliché, but in my case it is really true that they are my biggest happiness.
Parents –  I often joke that I had no choice, they decided for me and I am a canoe slalom racer. However, I am thankful to them for that. And not only for that.
My sisters – Even though we all have our own families, we often call each other and meet as often as possible.
Water – I like it when I sit in the canoe and there is nothing around me but water.
Hockey – It's my sport number two. If I'm not on water, I'm on ice. And so it would not seem I skate just like that, we play some matches.   
Victories – Every sportsman likes them. Even though we have to be used to lose, the feeling on the winner's podium  is undescribable. It is the reward for all those years of hard work.
Water channel Lipno – We don't race at World Cups at that place, but I like it there.
Rio – It will always be a special place for me. I think there is nothing more to add...
Boathouse Tatran in Karlovka – I began there and we return there often. It has its charm even after the years.  
Fun – I like fun people. I don't need huge events, hanging out with friends is enough, but it has to be fun.
Physical activity – I cannot sit at one place, I need to move all the time and it seems that my kids took that after me.
White chocolate – I think I could be a face of one of the chocolates they sell in Billa. It's one of the things I can't resist.
Food – As every man and sportsman, I like to eat, too.
New wine – I am happy that the season of new half-fermented wine starts after mine is over.
Rock music – I met my Ivka thanks to rock music. We met on a disco at a rock club.
Sleep – The best form of rest for me.
Van – This year I treated myself and bought an old stylish van. I wanted to try it, so I went to Zvolen and got a puncture on the highway. So I had to change the tyre...
Old furniture – I like to recondition it. If only I had more time for it...
Our garden house – It is a magical place where you don't have a feeling you are in the middle of Bratislava. I was living there when I became independent.
Do it yourself – I always improve something on my boat.  
Sára – Our dachshundNáš jazvečík, Simonko name one toy after her.
Petržalka – I wasn't born there, but I've been living there almost all my life. I like it that we have a forest near our house, it's close to everywhere and my parents live nearby.
Bratislava – I'm a big patriot. They can say anything they want, I like it here.
Čunovo – Channel where I raced a thousand kilometres. When I come to Čunovo, I know I'm home.  
Australia – Every year we train there for two months. I promised Simonko that we would come back in January because of his kangaroo friend.
Skalka (ski center) and cross-country skis – Many canoeists go there for winter training. I like it there and Simonko and Tobim enjoy it there, too.
Christmas – Almost everyone likes Christmas. For me it's a return to childhood.
Surprises – I like to give presents, but I like surprises, too, especially if they are funny.
Emma Watson – I have this feeling that my Ivka is just like her sometimes
" width="16" height="16" />
Harry Potter – If Emma Watson, then also Harry Potter.
And something extra for the end - photographs of little Matej