Advancing to the semifinal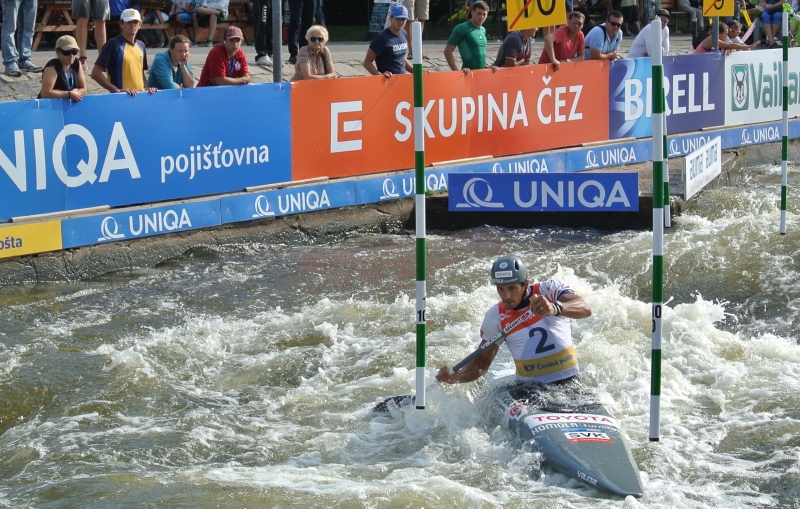 It was a sunny day during Friday's competition in whitewater slalom kayaking in Prague's Troja. The second day of the World Cup race began with C1 men qualification runs. Among the best paddlers who did not have to do a second run was also Matej Beňuš. With a time of 93.76 he finished in the second place (+1.28) after his first run. 
,,I paddled well, except for one touch at the end of my run. If I didnt touch, I would have finished first. But I have reached my goal, I qualified for the semifinals. It does not matter how I place in the qualification, since I will race in the semifinals next," said Matej after his run. ,,The course is not easy, many made a lot of mistakes. There are two difficult combinations of gates where it is very easy to mess it up," he added. 
The silver medalist from Rio is planning to enjoy the rest of the day with his family. ,,We will come up with some activities to do, I have to ask my wife what is the plan," he laughs, since his whole family is traveling with him.