Family time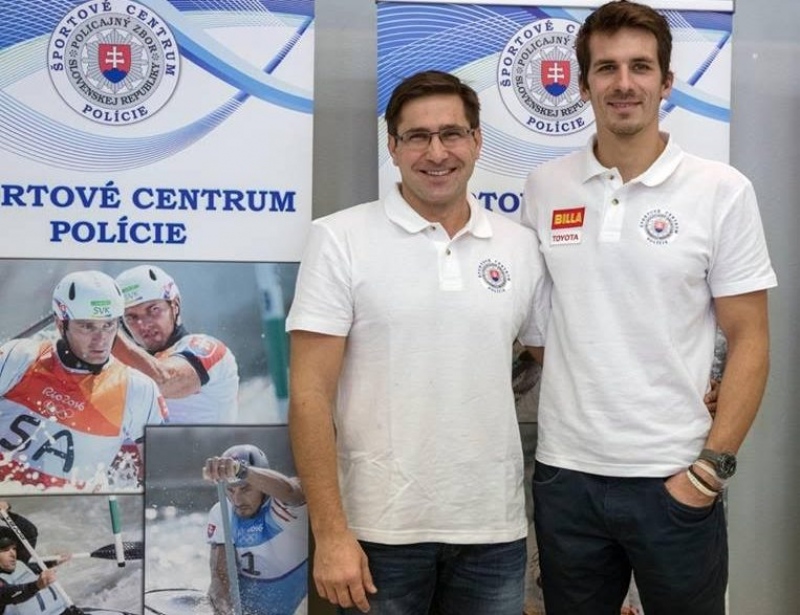 Last week Matej Beňuš and the Škantár cousins announced that they will have a new coach - Pavel Ostrovský.  Although Juraj Minčík, their current coach, was all smiles at the press conference, he admitted that weeks of deciding on his future career were not that much fun. ,,It's been a while since I made my decision about the coaching change. It was a hard decision for me. Now I have made my peace with it, but I confess that while I was deciding, I struggled a lot internally, because these kinds of decisions don't come easy, especially because the boys have been so successful at the Olympics and at the last few races of the season," says Minčík about his feelings. ,,I have been thinking about this transition for quite a while and now I want to spend time with my family. I want to spend more time at home. My son Ninko started attending the first grade and I do not want to miss all this."
Minčík said that he has lived his selfish athlete's life for sixteen years while competing at the national team, everything revolved around him. ,,And then the next eight years I spent far more time with Škantárs and with Matej than with my own family," he said. ,,If I could live up to 200 years, I would keep coaching another 100 years, but now is the right time for a change. It is a chance to live a "normal" life. I am looking forward to leading a normal life, to be at home on Saturdays and Sundays. We recently spent a weekend in Rajecké Teplice with my family, we just decided to go and we went. I used to have everything planned in advance, so this was almost unbelievable."
Juraj Minčík will certainly enjoy this new freedom, but at the same time he fill also face a new challenge. He will be the new director of the Police Sports Club, taking over after Marián Kukumberg. ,,Looking after athletes, coaches and their teams will be a priority for me, so we can ensure optimal conditions to achieve the best performance," he plans. ,,If I miss going to races, I will find time to go. I'll cheer for the guys from the stands, I have never experienced that. And never say never - maybe in a few years I might realize that my heart belongs to coaching and I might be back," concluded Juraj Minčík.