Gold Australia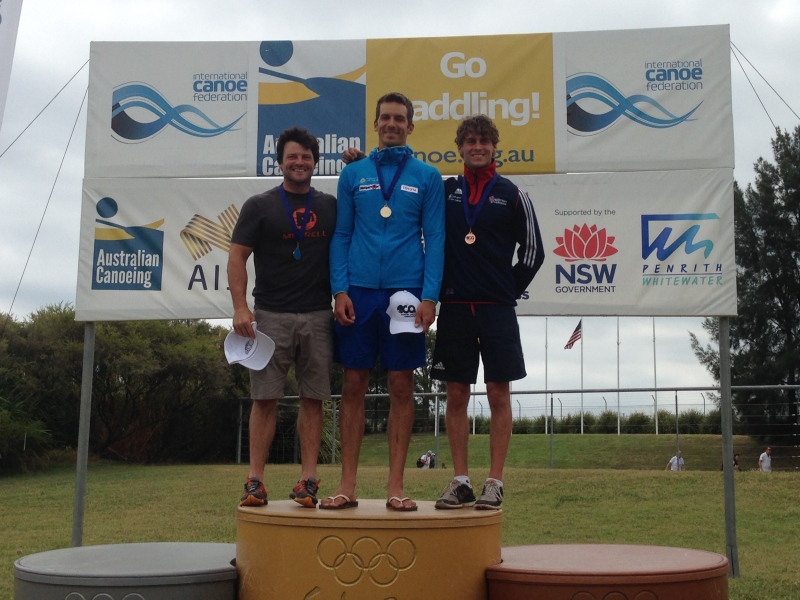 Two races, two wins! Matej Beňuš could not wish a better start to the Olympic year. After the sovereign success at the Australian Open in Penrith he also triumphed at the Oceania Championships. ,,It is a sign that I had a good winter training and I'm on the right way. These victories will surely help to increase my self-confidence, " said Matej Beňuš about the competitions in Australia.
But he told also, that to go to the race from full training is not the best choice. Qualifying was a little more difficult. ,,I was fast, but I had a lot of penalty seconds. In the semifinals I finished third. In the final I had the fastest time, but I got two penalty seconds at one demanding combination of gates. Fortunatelly, it was enough to qualify." For Matej it was a good start in Australia. He regularly trains here already ten years.
,,We tend to live about 50 km from Sydney. There are excellent conditions for spring training, we can train the technique and there are so many other options to get into shape," says Matej. He regularly trains in the hills of the Blue Mountains, where nature charmed him.
His wife Ivana and sons Simon and Tobiáš joined him in Australia this year as well. He enjoyed them on Sunday mostly on the beach, but they also took a look on the famous Opera House in the center of Sydney. ,,I like the local mentality. America is such a police state, but Australians are so ,take it easy', " laughs Matej.