Gold medal for the start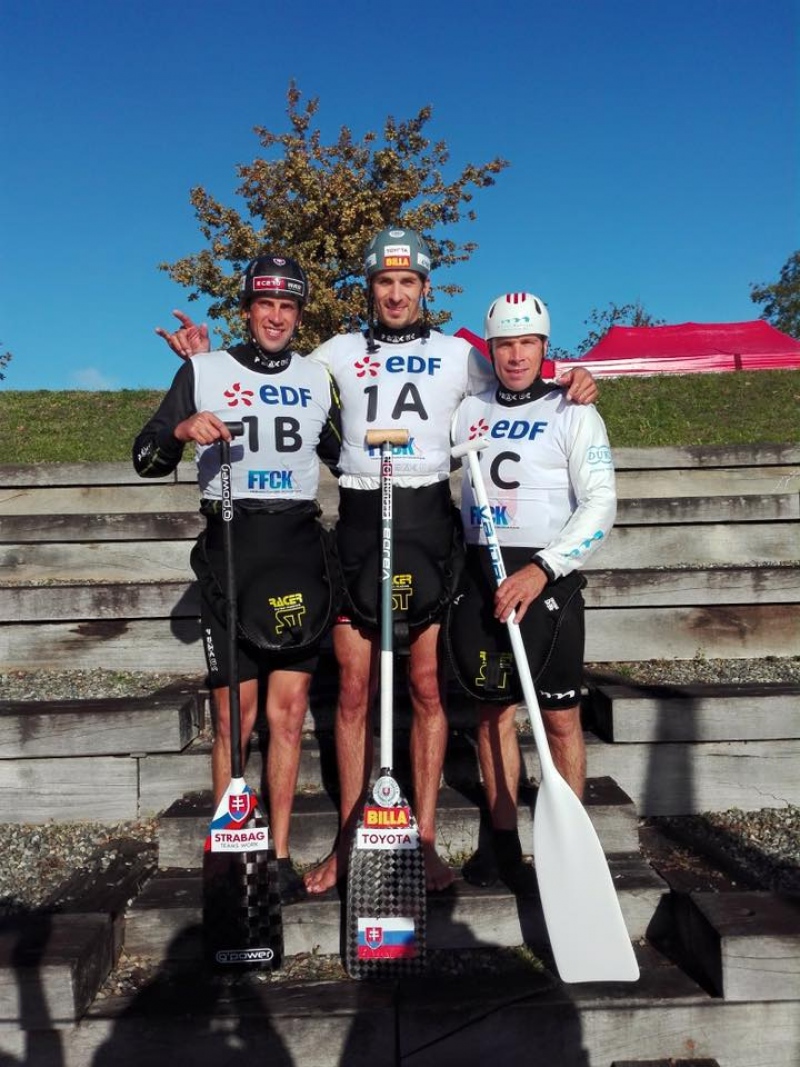 The very first day of the 2017 ICF Canoe Slalom & Wildwater Canoeing World Championships in Pau, France, and Matej Beňuš has a gold medal. The siler medailist from Rio de Janeiro 2016 and his colleagues Alexander Slafkovský and Michal Martikán achieved the gold medal in the team competition 3x C1.
It was eight medal from world championships for Matej. It's a long series of victories for the Slovak trio with Matej Beňuš - they achieved the seventh gold medal in a row. They started this series in 2009 in La Seu d'Urgell and they haven't been defeated ever since. "When we won for the third time in a row, we said to ourselves that it was great. And we've added four more since then. Incredible! It means nothing for individual competition, but we proved that we are in shape," says Matej.
On Tuesday he managed to reach the 3rd place in the medal ranking of Slovaks in Canoe Slalom. His colleagues from the team competition are on the first and second place. "It is incredible that we are the world champions for the seventh time," said Matej Beňuš.
Qualification for the individual canoe slalom competition is due on Thursday morning, however, that does not mean rest for Matej. The World Championship in Wildwaer Canoeing is also taking place in Pau and qualification is due on Wednesday evening. And Matej didn't want to be only a spectator, he is going to compete there, too.