Great gold from Augsburg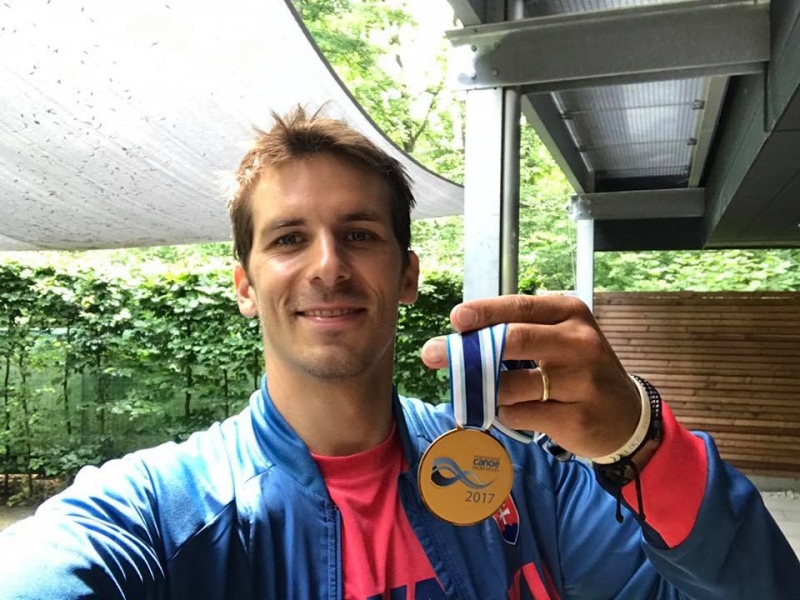 Matej Benus, after finishing fifth at the European Championships in Tacen, Slovenia, and his  second  position in the first round of World Cup in Prague, showed last week that he belongs to the world`s best. He managed to win the second round of World Cup in Augsburg, Germany. On Sunday, he finished third in the semi-final, but in the final he performed flawless ride and defeated Sideris Tasiadis from Germany.
The silver medalist from the Olympics in Rio de Janeiro was satisfied after the race. "Third medal in a row from the canal in Augsburg, I am very happy about it," said. He also returned back to his final ride. "I had a slower start, because I did not avoid small mistake at the beginning, but the rest was as I had imagined. And could I have gone even faster? Of course a man can be faster. Today Sideris Tasiadis was faster, but he had a touch, so I won," remarked Matej Benus.
From Augsburg Matej moves to the venue of the next World Cup round, that is going to be hold in Markkleeberg, Germany. "We have two weeks in the World Cup behind us, I enjoy it a lot and I am looking forward to next week's event in Markkleeberg," said Matej Benus.