Happy seventh gold!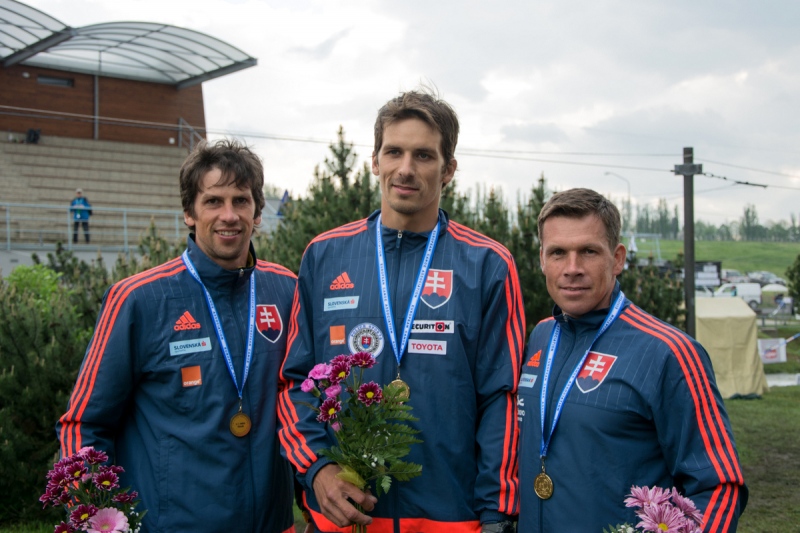 With a comfortable lead in the form of seven seconds defended Michal Martikán, Alexander Slafkovský and Matej Beňuš their reign in the post of European champions with a time of 118,26 s (+4). ,, I am glad that I am finally leaving Liptovský Mikuláš with gold. I was a little worried since the mid-line, but it was enough to win," said Matej after the race patrols.
,,If I compare this ride with those from previous years, was not as good, but it was due to the fact that the track was extremely difficult and easy to put mess." Our boys beat it though. ,,Gold was expected, we have already won the seventh gold medal of Europe, but I was disappointed with fifth place individually. I felt on a medal," told Matej, who tasted a sports pitch. In the C1 category, he finished in fifth place with a time of 111.56 (+11.69).
,,Fifth place on Europe is an excellent result, with the boys defended their title of champions, which is brilliant, "evaluated the performance of Matej Beňuš his satisfied coach Juraj Minčík. Matej's peak season is clearly the Olympics in Rio in Brazil.