Matej won the silver for Slovakia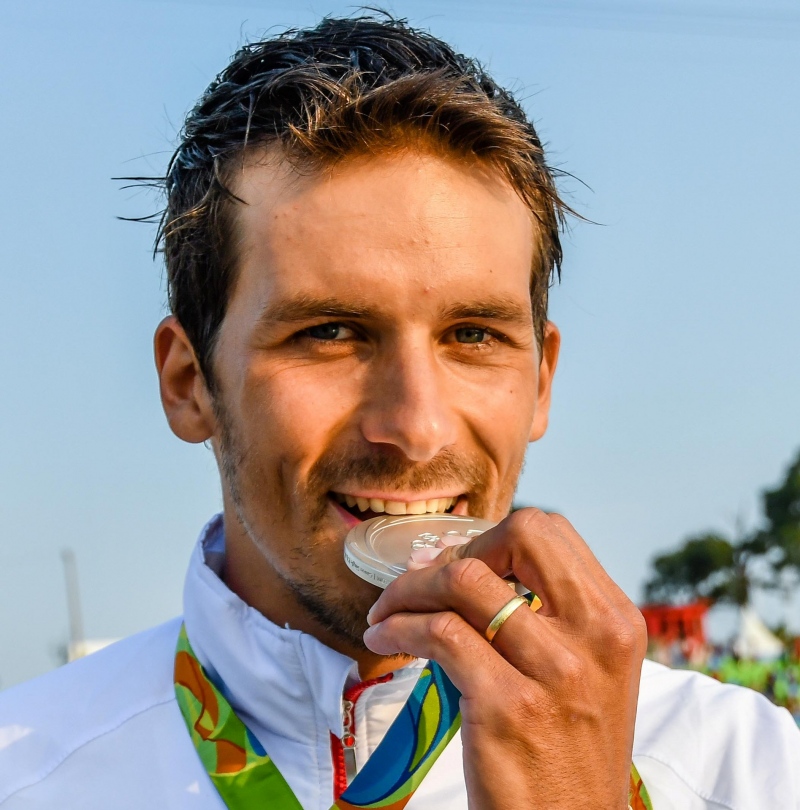 Matej Beňuš has succeeded during his Olympic debut. With the time of 95.02, he won the silver medal for Slovakia. ,,It is an incredible feeling to win an Olympic medal. It has always been my dream to get a medal from the Olympic Games. Ever since I saw Michal Martikán win gold in Atlanta, I wanted to bring a medal from the Olympics as well. It was very hard. I saw during the semifinal runs that all the competitors are very strong. Luckily, I have improved my final run by five seconds. I have travelled a lot this year, so I am looking forward to seeing my family again. Later today I will go to the Slovak House and during the following two-three days I will support other Slovak athletes in Rio," said Matej after his successful race.

His family enjoys this historic moment. ,,I am very happy that Maťko paddled this well in the finals. When we talked before the race, he said that he would be grateful for any medal, whether it is silver, bronze or gold. During the race, I was with Maťo's parents, although I did not watch, but rather anxiously walked around the apartment. This year has been challenging for all of us, but it was worth it. He has a silver medal now, it's a wonderful feeling", said Matej's wife Ivana.
,,I trusted him that he would bring an Olympic medal. I am happy and I would like to thank everybody for sending positive energy and keeping their fingers crossed," said Janka, happy mother of Matej. ,,It's crazy, I am very pleased. Now we have to get used to the fact that we have a silver Olympic medal at home, but that's easy to manage," said father Ladislav. Even the president of the Slovak republic, Andrej Kiska, congratulated to Matej in person. 
Congratulations from all of us!