New face of an exclusive brand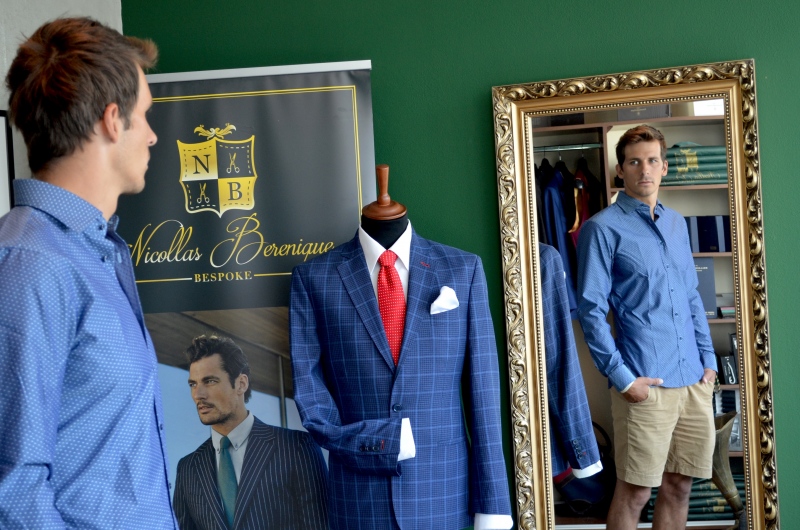 Silver olympic medailist, canoe slalom racer Matej Beňuš, has become the first sportsman who will wear the exclusive brand called Nicollas Berenique. The company belongs to leaders in the men's fashion industry.
Made-to-measure clothes for customers and high-quality materials are the characteristic sign of the brand. Their suits are comfortable, stylish and elegant. The olympic medailist Mateja Beňuša will wear the clothes from Nicollas Berenique mostly for social events, but not only. "We want to bring unique clothes to Slovak fashion, especially to men's fashion. We care about the gentlemen feeling unique, and it does not matter if they come to work or a social event. It is true for sportsmen as well and that was one of the reasons we chose Matej Beňuš. He is a sportsman by body, but a gentleman by heart and because successful men wear suits from the Nicollas Berenique brand, you can see him wearing one to the future events," says Nikoleta Kosťuová from Nicollas Berenique.
Clothes from Nicollas Berenique are the entry ticket to the business elite. The most famous faces of the brand are actors Juraj Kukura and Štefan Skrúcaný, who model the suits on the most important shows in Slovakia and the Czech republic. Off season, the fans can see the newest face of the brand in an untraditional role on the catwalk - canoe slalom racer Matej Beňuš.. "During the season I will focus on the races and off season I will try the catwalk. For me it's fun, I won't replace sport with modeling, but when they asked me to model one of the suits on a fashion show, I said - why not?" says Matej Beňuš, who achieved gold and silver medals on the latest canoe slamom championships. "According to my opinion, stylish clothes are not only for businessmen anymore. It's also important for us, sportsmen. Especially after the season and at the end of the year we have to attend many sponshorship and social events and that's where we should be stylish and classy," adds Beňuš.
About Nicollas Berenique
Bespoke tailoring – custom-made clothes, is a characteristic sign of the Nicollas Berenique company. They use the high-quality materials and fabrics from the world-known producers such as Ermenegildo Zegna, Emanuel Ungaro, Scabal or Holland & Sherry and many others. The flawlessness of the suits is based on the fact that on the first meeting they take 46 measures and then pay attention to even smallest details when putting the final touches. On the Fashion Week in China, the brand Nicollas Berenique was awarded as the Designer of the year.