Penrith again, soon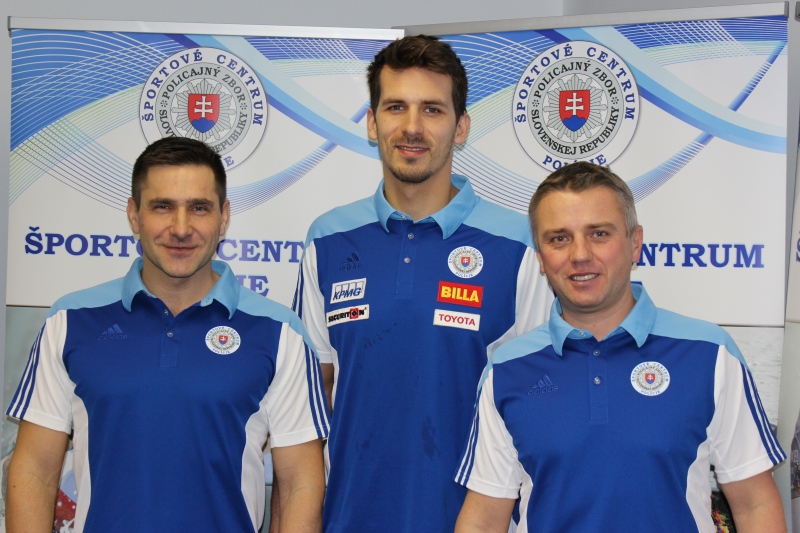 The old year met with the new and there is a long travel awaiting Matej Beňuš. Together with his family, he will be heading to the southern hemisphere, to find better training conditions for the 2018 season. He will be preparing in Penrith for almost two months, and he will attend the very first competition of this year there - Australian Open.

"I am glad that we can attend this first-rate international competition as a part of our trainig camp. We can put our shape to the test, there will be strong international competition. There are the top athletes of our disciplines preparing for the season in Australia now. Such competition at the beginning of the season is always a valuable experience," emphasized 30-years-old Matej at his meeting with the media.

Matej is temporalily "moving" to Autralia together with his family "The boys don't go to school yet, and my wife is at maternity leave, so we will be together. I am happy that it is like this, because without them I would handle it maximum for three weeks, but not two months.. I am glad that they can keep me company. Thank to them, the strict trainings that are awaiting me, will be much more bearable," said Matej.

The sporting season will have two peaks for Matej - European Championships in Prague, taking place in June, and World Championships in Rio de Janeiro, taking place in September. After two years, he will return to the place where he achieved Olympic silver medal in August 2016.

"I will go to Brazil with the ambitions to win a medal again. The World Championships will be a big challenge for me. I would be very happy to return with a medal from Brazil again. I was successfu at the Olympic canal, and I don't want to break the tradition," he thinks. He is not very excited to go to Rio, though. "I 2016, the Brazilians payed attention to the safety, after all, they hosted the Olympics. But now I am a little concerned abouth the safety," thinks Matej, whose coach is no one else than Pavel Ostrovský, same as last year.


***
In the photo there is Matej Beňuš with his current coach Pavol Ostrovský, and with his former coach Jurajom Minčík.