Return from Penrith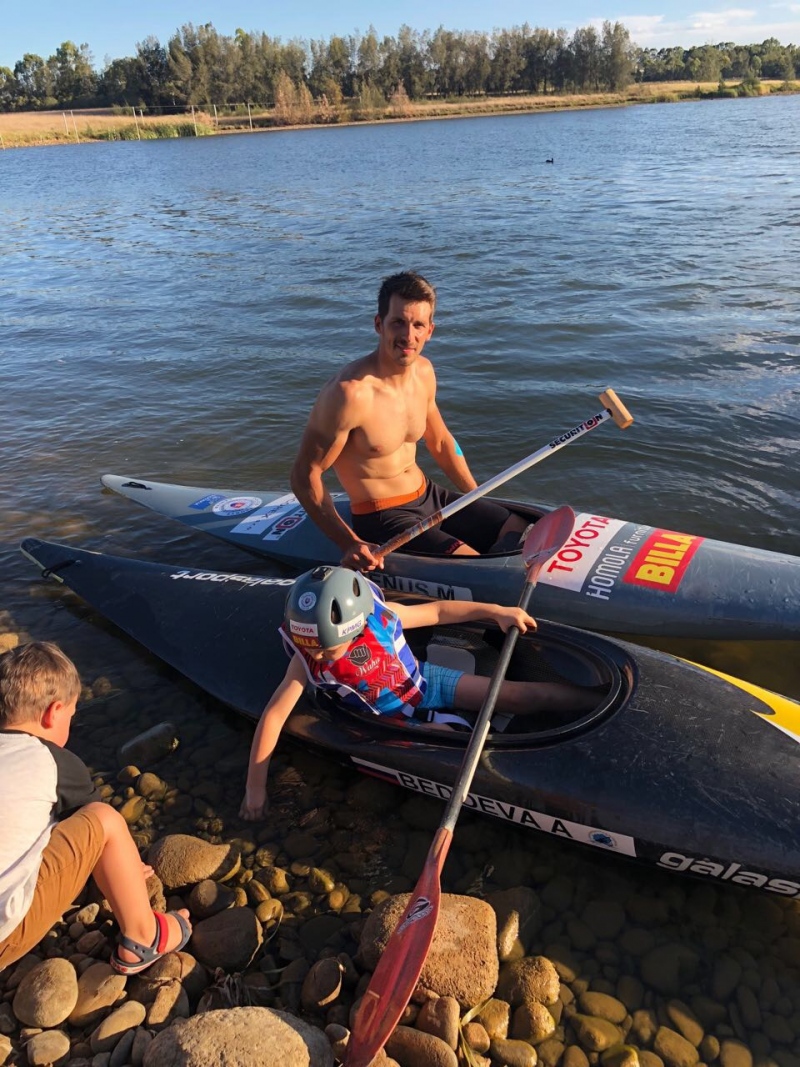 Matej is traditionally travelling around half the world at the beginning of the calendar year, so he can train for the new season in the southern hemisphere. It was no different this year and he went to familiar place - Penrith, Australia.
"It went very well in Australia. I managed to do everything in training that I had been planning to do. There were no injuries nor complications. I think I am fully prepared for the new season," said Matej after he returned home.
He spent almost two months in Australia. "In comparison with previous years, I changed the trainings a little, I started with crossfit and went to gym as well. I needed a change and I felt stronger after I did so. The main thing was to paddle as much as possible, so the body and mind would get used to it. That is necessary at the beginning of a season," he added.
It is a tradition that Matej travels with his family - his wife and his sons. "The fact they were with me has its pros and cons. I would not be able to leave them for two months though," he says.
Long training, hours and hours of hard work, there is a reason for that – to prepare for the season in the best possible way. "The most important thing in the nearest future is the important qualification at home. After that, there is preparation in Prague for the European Championships taking place in June," reveals Matej.
And what challenges he will face in 2018? "The season will be similar to any non-Olympic season. At first half, there will be the European Championships, then World Cups, and then the World Championships. I do not know what to expect from the World Championships in Rio de Janeiro. It will probably not be as safe as during the Olympics. We will see how it turns out," adds Matej, who won Olympic silver medal in Rio de Janeiro in August 2016.