'Silver rings' for Rio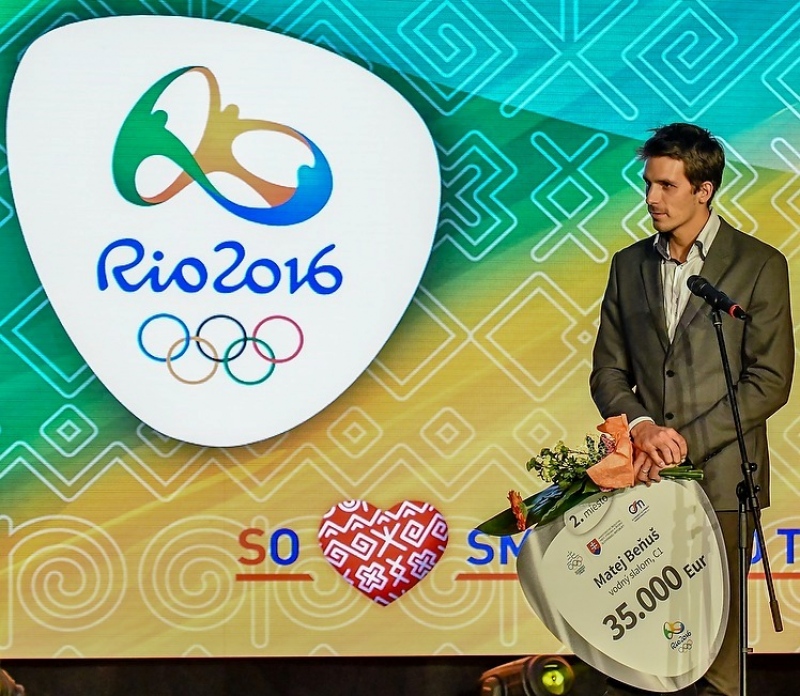 Matej Beňuš celebrated his 29th birthday in advance at the X-bionic sphere in Šamorín in late October, where the Slovak Olympic Committee handed over symbolic checks to the most successful athletes from the Olympics in Rio. ,,It was a very pleasant evening, to remember Rio and to celebrate with other Olympians," said Matej after he watched his run from the Olympics from the Deodoro course again. Matej's final run was enjoyable to watch. He said: ,,These are definitely the most memorable and beautiful moments of my sport career, and I am trying to remember them all."
In addition to many unforgettable moments from Rio and the fulfillment of his sport dream, the Slovak Olympic Committee rewarded Matej with a check for € 35,000. ,,Apartments in Bratislava are extremely expensive, we have a mortgage to pay, so the whole prize will go towards it," said Matej. He and his family are planning to move to a larger apartment in Petržalka. "I have also received a symbolic award called 'silver rings' from the Slovak Olympic Committee. They are about three centimeters wide. I have to find out if they are meant for being attached to a jacket, or for display only. They are beautiful and I feel honored." 
Matej was very busy in recent weeks and didn't have time to paddle much. This will change soon because Matej is going on a trip to New Zealand. ,,In late November I will go to Auckland, where they built a new whitewater course. I will go there along with other invited paddlers. It will be an exhibition, rather than a proper race," Matej revealed his plans.