Successful start of the seaso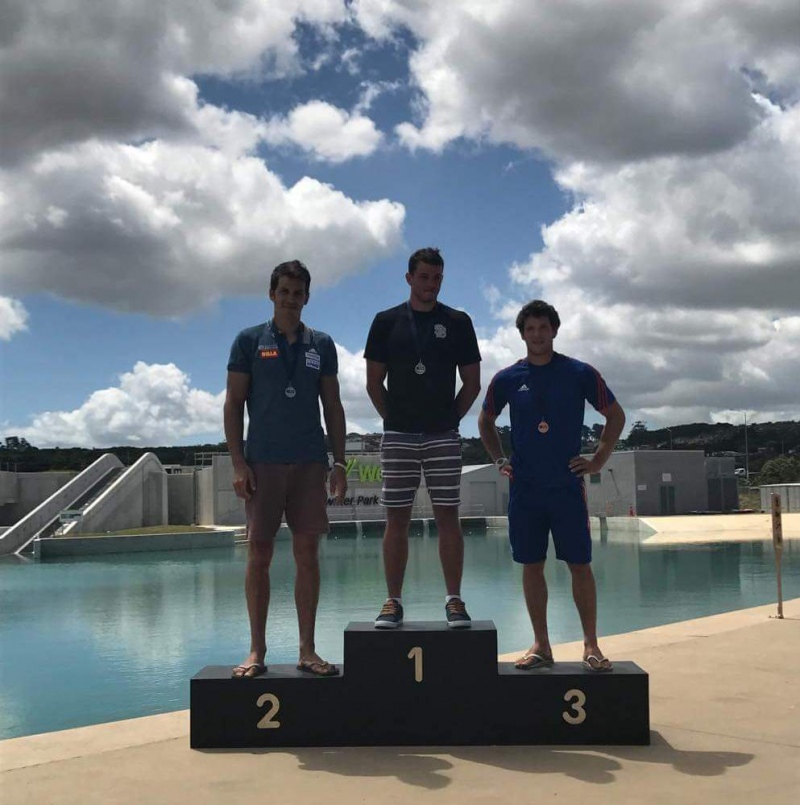 First competition and first winner`s podium. Olympic silver medalist, canoe slalom paddler Matej Beňuš has started his new season in a good shape. He took the 2.nd place at the Oceania Championships in Auckland, New Zealand.
Slovak representative in category C1 has started his post-Olympic season on Sunday. He finished second with time 90,91 s. ,,I am very satisfied with this competition according to a fact that I trained and spent time on water only ten days. I felt good, won semifinals just with one touch," started his evaluation of the race Matej Benus and added: "I had some problems with the eddy trough my final ride. It was not as smooth passage as I expected. I think I lost minimum of two seconds over there. But overall I am satisfied with my ride." Winner became Ryan Westley from Great Britain and the third place went to Thomas Martin from France.
Matej Beňuš is moving to Australia in couple of days, where he will continue in a training process till the second half of March. Besides Olympic gold medalists Škantár cousins there will be also present their coach Pavel Ostrovský, who took the charge after Juraj Minčík.