Sure semifinal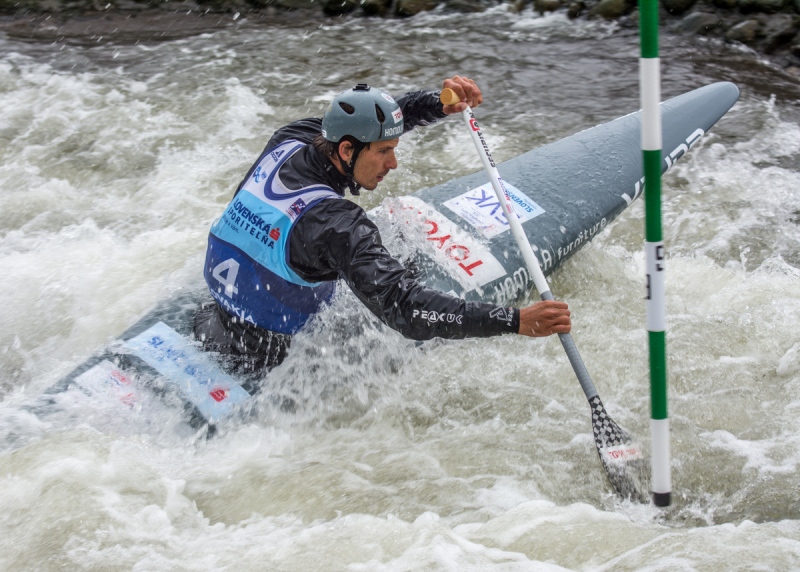 European Championship semifinal in C1 happend under a cloudy and rainy skies. In whitewater slalom Ondrej Cibák fought Matej Beňuš to the afternoon finals with a time of 104.55 (+4.76) and ended on the 8.th position. Without penalty seconds.
,,All the time I checked the tip of the boat, I was not in a hurry, because I knew I had reserve. Compared to yesterday I went better, I was starting off with neoprene gloves, to protect me from the cold ice water." Weather was truly bad and the water treacherous.
,,The track is now even more challenging and is extremely tricky, very easy it is to get wrong," stated Matej. Most of his opponents have accrued on penalty seconds. ,, But I noticed that even with two taps is possible to get to the final," added the slalom competitor.
Before the finals he will go to relax and especially to warm before the next ,,bath" in cold water of Liptovský Mikuláš. See if he is able to defend last year's bronze.  
Photo: Lubos Houska SPR media