Will Matej break the spell in Prague?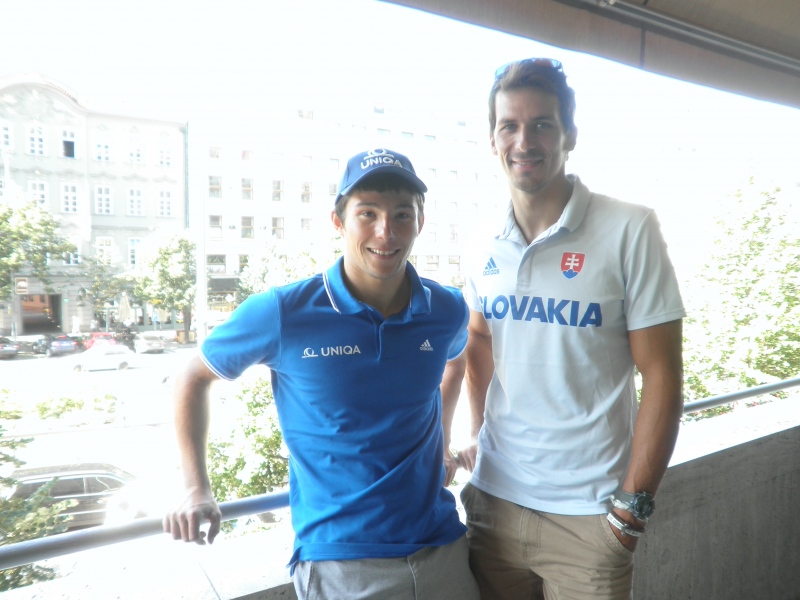 Matej Beňuš in currently in Prague, preparing for the fourth round of the World Cup series. This will be for the 14th time the Troy - one of Prague's districts - will host this event. ,,We have nice weather, which is great," said Matej the day before the qualification race.
,,It's interesting that I always paddled well here over the past few years, but I never medaled in the final before. I have either touched a gate or made a mistake. Last year I finished fifth. This year I would like to finally succeed," said Matej at the press conference, where he was also with Australian kayaker and canoeist Jessica Fox and the Czech kayaker Jirko Prskavec, both bringing a medal from Rio.
Matej is so far doing well in Prague. ,,I won the Riverside Cross race - unexpectedly for me, which pleased me," Matej smiled. He has once again the most precious fan base cheering for him in Prague - his sons Simon and Tobiáš, with his wife Ivana. The qualification starts on Friday at 8.40 am.